iLuvo Beauty
London's Leading Laser Treatments and Beauty Treatments
Special Promotion – 15% Off All Massage Treatments
Special Promotion for Massage Treatments from Wednesday to Sunday - Book using Promotion Code: TREATME15@ILUVO
About Us
Welcome to iLuvo Beauty's Website Homepage. iLuvo Beauty are one of London's leading beauty providers with industry leading Laser Clinic(s) and Beauty Salon(s). Targeting luxury, relaxation, expertise, passion, and a warm and friendly welcome. We are focused on delivering the ultimate care and best treatment experience and results for all of our specialist laser treatments and expert beauty treatments.
We provide a range of professional laser beauty treatments from our Victoria Laser Clinic which include Soprano ICE Platinum Laser Hair Removal, Lumenis M22 Laser Acne Treatment, Laser Skin Rejuvenation, Laser Carbon Peeling, NIR Skin Tightening, and much more. We also have a Beauty Salon located in Wandsworth, London, UK. where we offer a full range of regular beauty treatments including Waxing, Threading, Manicures, Pedicures, Massage, Nail Extensions, Eyelash Extensions, PhiBrow, Profhilo Skin Booster, Decleor Facials, and much more.
Our luxurious Beauty Salon located in Wandsworth, London. Providing Wandsworth with industry leading beauty treatments, massage, and nailcare. Leading providers of PhiBrow, Prophilo Skin Booster, Mesoestetic Face Peels, and much more.
5 Ryeland Boulevard
Wandsworth
London
SW18 1UN
Opening Hours:
Mon

10:00-20:00
Tue

10:00-20:00
Wed

10:00-20:00
Thu

10:00-20:00
Fri

10:00-20:00
Sat

10:00-20:00
Sun

10:00-19:00
Beauty Treatments
Our luxurious and prestigious new Beauty Salon located in the Ram Quarter in Wandsworth, London. Providing the local community with high-end, luxurious, professional, and expertly crafted, Beauty Treatments such as Massages, Manicures, Pedicures, Waxing, Threading, PhiBrow, Eyelash Extensions, Eyebrow Lamination, Eyelash Tinting, Nail Artwork, Nail Extensions, Shellac Nails, Gel Nails, Dipping Powder Nails, and many more treatments.
Not all treatments are listed on our website, if there is something in particular that you are looking for and you cannot find it on our website, please email info@iluvo.co.uk or call 0203 877 0822 to discuss with us. It is likely that we have an expert in every beauty treatment and can offer treatments beyond what we are able to list on the website.
Book Beauty Appointment Now!
Book a Beauty Treatment at our Prestigious Beauty Salon in the Ram Quarter in Wandsworth, London.
Laser Treatments
Our Victoria Laser Clinic is our location for all your laser treatment needs such as Laser Hair Removal and Laser Skin Treatments, we do not provide beauty treatments or services from our Victoria Laser Clinic. Beauty Treatments are only available at our Wandsworth Beauty Salon. Both our Laser Clinic and Beauty Salon are open from 10am to 8pm, 7 Days a week, 363 days a year.
Note: Our Laser Clinic is located inside Belle Cour Beauty Salon, we are not affiliated with Belle Cour Beauty Salon, we are only a tenant of the property, leasing a treatment room from them to provide our Laser Treatments and Services. If you wish to undergo any beauty treatments at the same time as having Laser Treatment with us, please feel free to visit their website to arrange an appointment with them. Or alternatively, if you wish to receive the first-class customer experience and treatment expertise that we offer at our Victoria Laser Clinic, if you have time, and it's not too much of a journey for you, why not book a follow-up appointment at our Wandsworth Beauty Salon?
What is Laser Hair Removal?
In the ever-evolving world of beauty and cosmetic treatments, one innovative solution has been making waves in the industry—Soprano Ice Platinum Laser Hair Removal. This advanced system offers a cutting-edge solution for individuals seeking permanent hair reduction, with minimal pain and discomfort. In this article, we will explore the inner workings of Soprano Ice Platinum, its benefits, and how it compares to other hair removal methods for removal of unwanted body hair.
What is Soprano ICE Platinum?
The Soprano Ice Platinum system is a revolutionary hair removal technology that combines three different laser wavelengths (755nm, 810nm, and 1064nm) into a single, harmonised treatment. This allows for the simultaneous targeting of different hair types and depths within the skin. Developed by Alma Lasers, a global innovator in laser and light-based technologies, Soprano Ice Platinum is designed to produce effective, fast, and virtually painless hair removal results for all skin types. Soprano ICE Platinum is the perfect choice for removal of unwanted body and facial hairs.
How does Soprano ICE Platinum compare?
While waxing, shaving, and depilatory creams provide temporary hair removal, they often come with side effects like irritation, ingrown hairs, and the need for constant upkeep. Electrolysis, another permanent hair removal method, can be painful and time-consuming, as it targets individual hair follicles.
How does Soprano ICE Platinum work?
The Soprano Ice Platinum system uses its unique, triple-wavelength technology to target the melanin found in hair follicles. Melanin is the pigment responsible for hair colour, and it absorbs the laser light's energy. As the melanin absorbs this energy, it heats up, effectively destroying the hair follicle and preventing future hair growth. The cooling technology of Soprano Ice Platinum ensures that the surrounding skin remains unaffected during the treatment process. This cooling mechanism is integrated into the laser handpiece and provides a continuous cooling sensation for the skin, minimising pain and reducing the risk of burns or other side effects.
Book Laser Appointment Now!
Book a Laser Treatment at our Prestigious Laser Clinic in Victoria, London.
View our Blog!
View our iLuvo Beauty Blog/News page!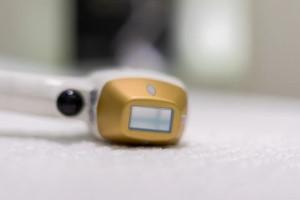 iLuvo Beauty offers expert and professional Laser Hair Removal procedures using the industry-leading, award-winning, world-renowned, Soprano …
Read more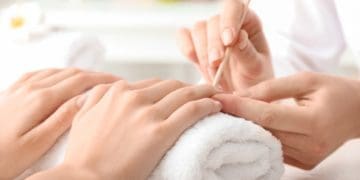 iLuvo Beauty offer a wide range of nailcare services and high-standard treatments such as our signature manicure/pedicure, deluxe zen manicure/pedicure, …
Read more