iLuvo Beauty offer a wide range of beauty treatments from both our Victoria Laser Clinic and our Wandsworth Beauty Salon in London, UK.
iLuvo Beauty offers a wide range of beauty treatments. From Manicures, Pedicures, Waxing, to Massages, as well as Laser Hair Removal and Laser Skin Care treatments from our Laser Clinic in Victoria. Beauty Treatments focus on the following treatments, for other treatments, please refer to one of our other service categories.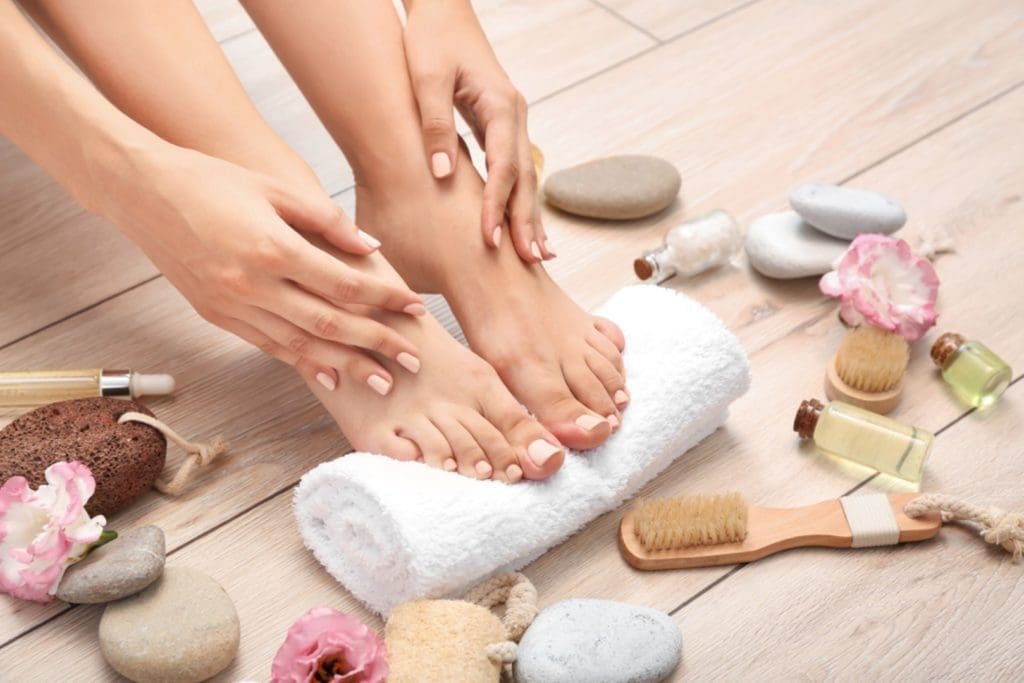 Threading involves a process of hair removal using fine string to trap, grab, and pluck the hairs from the hair follicles. This treatment is fairly uncomfortable and causes slight pain but is fairly effective for long-term hair removal. Threading is only suitable for small areas such as eyebrows, lips, cheeks, and chin. iLuvo Beauty offer a wide-variety of Threading Treatments at our Wandsworth Beauty Salon.
Waxing involves a process of applying a hot wax to the skin and waiting for it to set, once it is set, the wax is quickly removed, pulling the hairs from the hair follicles and leaving a smooth finish. Waxing is quite painful and uncomfortable but offers a longer-term hair removal than shaving. iLuvo Beauty offer a wide-range of waxing treatments for both male and female clients from our Wandsworth Beauty Salon.
iLuvo Beauty offer a number of Eyelash and Eyebrow treatments including Phi-Brow Microblading, Corner Flicks, Eyelash Extensions, Eyelash and Eyebrow Tinting, Eyebrow Maintenance, and much more. Please look at our menu/price list for a full list of our currently available treatments. If you can't find what you're looking for, please enquire via email, phone, or in-store at our Wandsworth Salon.
Eyelash and eyebrow tinting are cosmetic procedures in which a semi-permanent dye is applied to the eyelashes or eyebrows to enhance their appearance. The dye is usually made of vegetable-based dyes, and is applied using a small brush or applicator. Eyelash tinting involves applying the dye to the eyelashes to make them appear darker and more defined.
iLuvo Beauty offer various Eyebrow Sculpting/Shaping techniques including Threading, Waxing, Laser, and PhiBrow. View our price list for further information on the various treatments and prices of these treatments or contact us for more information.
PhiBrow is a popular technique for eyebrow microblading that has been growing in popularity over the past few years. Developed by Branko Babic, a well-known microblading artist and trainer, PhiBrow is a trademarked method that uses a precise measuring tool and a unique pigment formula to create natural-looking, symmetrical eyebrows. The PhiBrow method is based on the golden ratio, a mathematical concept that has been used in art and design for centuries. This ratio is found in nature and is believed to be the key to creating aesthetically pleasing and balanced proportions. Babic has applied this concept to eyebrow microblading, using a specialised tool to measure the client's facial features and create eyebrows that are perfectly tailored to their individual needs.
Using the Elleebana lash lift solution, the fastest most trusted and effective on the market, the brow lamination is a process of perming your brow hairs, but instead of curls, you get straighter, upward-facing hairs that are set in place. It can help get rid of the appearance of bare patches and irregular hairs, as well as make thin brows look way fuller.
Using the revolutionary LVL lash this treatment creates masses of length, volume and lift with your own natural lashes. A great alternative to lash extensions and enhance what you already have. This treatment will create the look of longer fuller lashes amd make your eyes appear more open. A low maintenance, natural looking lash enhancement to save you time in the morning!
iLuvo Beauty offer a signature facial spa service as well as specialist laser skin facial treatments including Laser Carbon Peeling. Please refer to our menu/price list for more information, or if you are after a more specific/bespoke treatment, please enquire via email, phone, or in-store at our Wandsworth Beauty Salon.
Mesoestetic microneedling is a cosmetic procedure that involves the use of a device with tiny needles to create micro-injuries in the skin. This can stimulate the production of collagen and elastin, leading to improvements in skin texture, tone, and firmness.
iLuvo Beauty Wandsworth offer the following Mesoestestic Micro-Needling Treatments for the following skin ailments:
Mesoestestic Microneedling for Mesopeptide
Mesoestestic Microneedling for Depigmentation
Mesoestestic Microneedling for Photoaging
Mesoestestic Microneedling for Mesotox
Mesoestestic Microneedling for Hairloss
Aesthetic mesopeel is a cosmetic treatment designed to address signs of aging such as fine lines, wrinkles, and uneven skin tone. The treatment involves applying a chemical solution to the skin in order to remove the outermost layer of dead skin cells and stimulate the growth of new, healthy skin cells.
iLuvo Beauty Wandsworth offer the following skin ailment treatments using Aesthetic Mesopeel:
Aesthetic Mesopeel for Aging
Aesthetic Mesopeel for Dehydrated Skin
Aesthetic Mesopeel for Acne
Aesthetic Mesopeel for Skin Pigmentation
Aesthetic Mesopeel for Rosacea
Aesthetic Mesopeel for Sensitive Skin