iLuvo Beauty - About Us
iLuvo Beauty - About Us - Victoria Laser Clinic and Wandsworth Beauty Salon
iLuvo Beauty
Welcome to the iLuvo Wandsworth Beauty Salon and iLuvo Victoria Laser Clinic home page. Whether you are looking for the removal of unwanted body hair or for the latest in laser skin treatments, or for the very best in beauty treatments. Our Victoria Laser Clinic and Wandsworth Beauty Salon, lead the way for laser hair removal, laser skin treatments, and beauty treatments.
At our dedicated Laser Clinic in Victoria, London. We use the industry-leading Soprano ICE Platinum and Lumenis M22 laser apparatus. We utilise the latest technology with no expense spared and we only employ the most experienced and professional therapists.
iLuvo Beauty treats every customer with the up-most respect, professionalism, and courtesy. Furthermore, iLuvo Beauty pride itself in every aspect of our business. Whatever your laser hair removal and laser skin treatment needs and requirements. You can guarantee that you will be satisfied with your treatment by us.
Likewise, we welcome our customers to our new Beauty Salon located in Wandsworth, London. Our new beauty salon enables us to offer beauty treatments such as Waxing, Threading, Facials, Nail Treatments, Eyelash and Eyebrow Treatments, Massage, and much more. You will find all the information you need about our new salon on this site.
Industry Leading Technology
We are committed to sourcing the latest and safest technology to deliver the best results with all of our treatments. Advanced technology is at the core of our business. With this, we are able to deliver superior results that our clients have come to expect of us. You can learn more about the technology we use by clicking here.
For laser skin treatments we utilise the Lumenis M22 apparatus. With this technology, we are able to offer Carbon Peeling, Acne Treatment, Skin Rejuvenation, and many more services. Book a free consultation and pay us a visit at our Laser Treatment Clinic in Victoria, London.
Certified, Professional, and Insured for peace of mind
Education and training are at the heart of our business. Furthermore, if you choose treatments with us, you will receive expert and professional services. All of our clinicians are fully trained, certified, and insured to provide the treatments we have on offer. Need to know more? Why not contact our dedicated Customer Services Team by clicking here?
Interest-Free Payment Scheme
If you want to get the best value for money, purchase any package or one of our special offers. We offer in-house financed payment schemes for any of our selected packages, we don't perform credit checks so even if you have a bad credit rating, we can still help finance your treatment with us. Speak to a member of our team today.
Soprano ICE Platinum
Why choose Soprano ICE Platinum over other laser hair removal solutions? Already undergoing treatment? Why not check out our aftercare recommendations for Laser Hair Removal? Soprano ICE Platinum delivers the absolute best Laser Hair Removal Treatments with amazing results, pain-free, quick, efficient, and effective Laser Hair Removal.
Winner of 'Most Innovative Treatment' in the My Face Body Award
The safest laser system to use in Summer. Suitable for tanned skin and safe to treat one week after sun exposure
Almost pain-free - Small tingling sensations may be felt occasionally
Better Coverage than traditional laser systems - More effective hair removal per session
Permanent reduction in hair growth
FDA-approved and clinically proven results
Above all, the only laser hair removal system to employ Alex, Diode and Yag wavelengths simultaneously resulting in more effective results
Safe and effective for all skin types
Perfect for any area of the body
Quicker treatment time compared to traditional laser systems
No downtime - you can return to normal daily activities immediately after treatment
Smoother skin all year round
Grade IV Medical Laser technology
Lumenis M22
The Lumenis M22 is the Gold Standard for Laser Skin Treatments. Utilising the latest technology, the Lumenis M22 delivers outstanding results with the fewest treatments. Lumenis M22 is the perfect technology for providing the best in Laser Skin Treatments and Laser Skin Care Treatments such as Laser Acne Removal, Laser Blackhead Removal, Laser Skin Rejuvenation, Laser Skin Tightening, and much more.
Victoria Laser Clinic
Above all, iLuvo is a fully licensed, fully insured, and professional provider working in partnership with Belle Cour Beauty. Delivering the very best in Laser Hair Removal and Laser Skin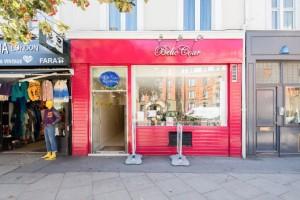 Treatments. Access to iLuvo is via the main entrance to Belle Cour Beauty Salon.
Please speak to the receptionist within Belle Cour Beauty Salon upon arrival. For more details on our location and address, check out our contact details page here. Check out our website launch blog article here. iLuvo is located in Central London within just 5 minute's walk of Victoria Train Station.
Directions
You can get to our Laser Clinic by following the directions provided below, our full address is:
Inside of Belle Cour Beauty Salon
4 Upper Tachbrook Street
Pimlico
Victoria
London
SW1V 1SH
Opening Hours: 10 am to 8 pm - 7 Days a Week
Wandsworth Beauty Salon
Our new Wandsworth Beauty Salon offers a full range of beauty treatments and services. Our Victoria Laser Clinic will continue to focus on specialist Laser Treatments such as Laser Hair Removal and Laser Skin Treatments. Our new Beauty Salon will offer a more traditional and wider range of beauty services and treatments such as: Waxing, Threading, Manicure, Pedicure, Nail Extensions, Eyelash Extensions, Eyebrow Tinting, Permanent Makeup, Massage, and much more.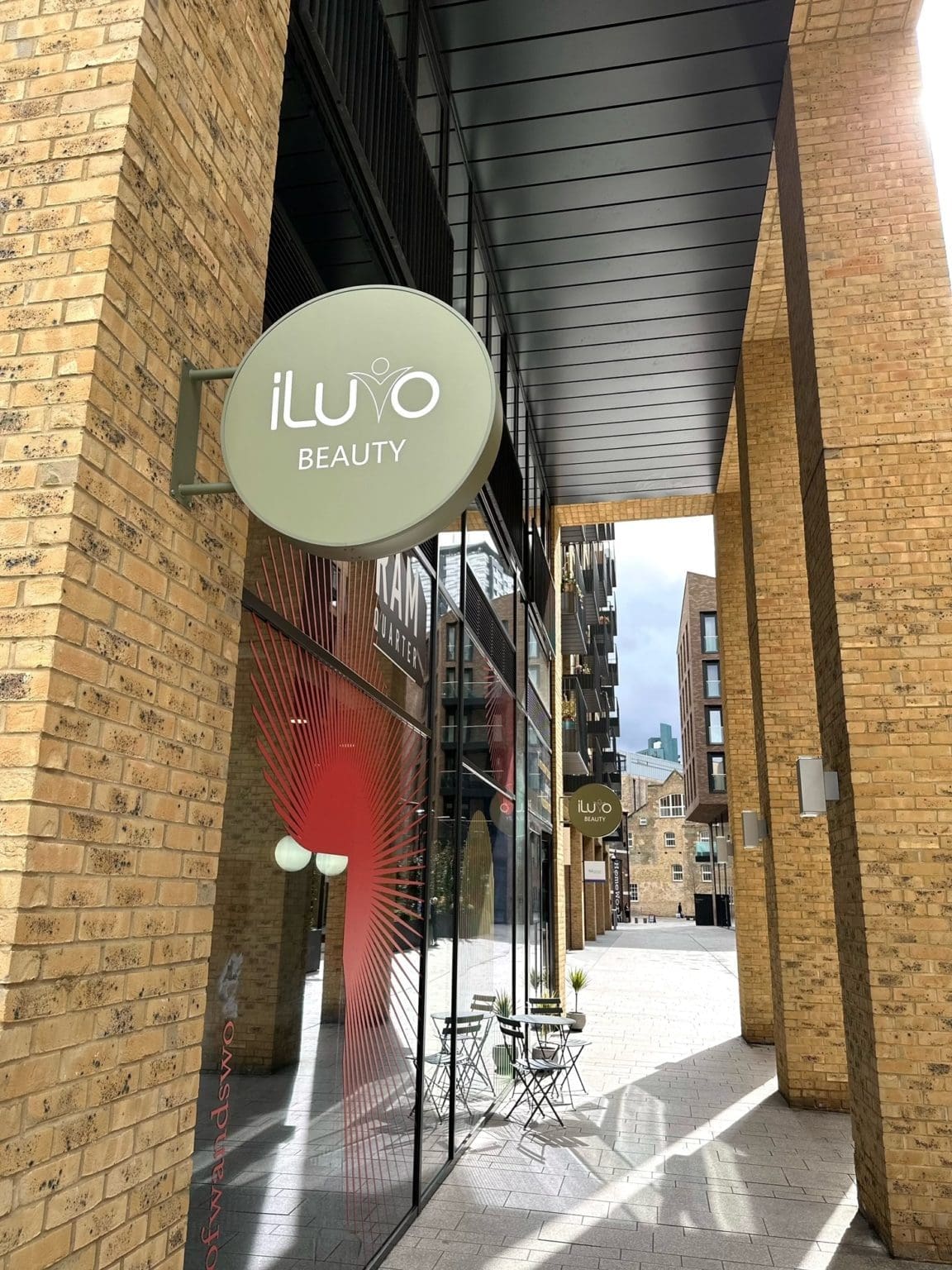 Directions
You can get to our Wandsworth Beauty Salon by following the directions provided below, our full address is:
iLuvo Beauty Salon
5 Ryeland Boulevard
Wandsworth
London
SE18 1UN
Opening Hours: 10am to 8pm (7 days a week)
Victoria Directions
Directions from Victoria Station (7-minute walk):
Directions from Westminster Station (20-minute walk):
Wandsworth Directions
Directions from Wandsworth Station:
Relaxing and Friendly Salon
Certainly, when you visit you will find a warm and welcoming Laser Treatment Clinic. We will help to make you feel relaxed and pampered whilst you receive the best laser hair removal service. iLuvo Beauty is the perfect choice for unwanted hair removal and specialist skin treatments. Whether visiting our Laser Clinic, or our Beauty Salon, you are sure to receive a warm, friendly, and professional welcome.
Why choose iLuvo?
iLuvo offer unique and professional beauty treatments to all. Beauty is our passion, we strive to excel, and ensure that every customer is treated with respect, care, and professionalism. We offer the latest in technology with Soprano Ice Laser Hair Removal. Our therapists are NVQ Level 4 qualified and fully certified to operate the Soprano Ice equipment. iLuvo treat every customer as a unique individual. Hence, you will receive a personalised care package whenever you book a treatment with us.
Rest assured, you will receive excellent service as we want our customers to return, time after time. Why not contact us to discuss your future treatment plan or book an appointment for Wandsworth Beauty Salon or book an appointment for Victoria Laser Clinic? Contact us using the following forms: