Overview
Spider/Vascular veins are small, painless veins that can appear on the surface of your legs or face. They can be blue, purple, or red in appearance and may form a pattern resembling a thin line, a web, or like tree branches. They are not usually harmful, and many people choose to remove them more for cosmetic reasons.
Laser Skin Spider Vein/Vascular Vein treatment (also known as thread vein, capillary veins or broken blood vessels) involves an intense light laser being directed to your target area which coagulates the blood within the vein and sends this blood to veins deeper down.
Once you have had your treatment, the vein will not reappear, however, you may develop new veins depending on your lifestyle.
Each treatment we offer will take around 20 minutes and we suggest one or two sessions for maximum effect. The treatment involves no downtime allowing you to resume normal activities straight away and you will notice significant improvements within 2-4 weeks of treatment.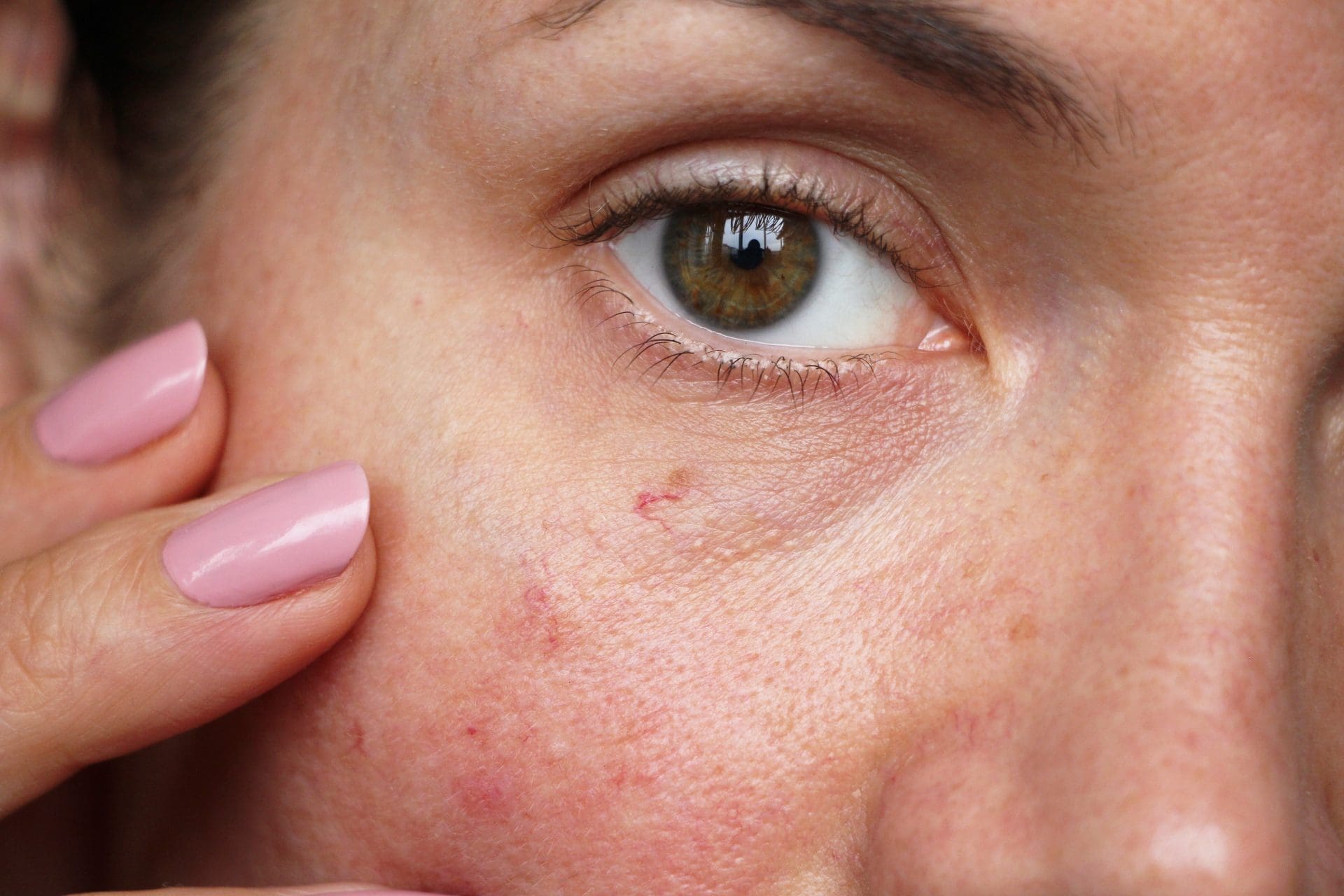 Guidelines
iLuvo Beauty recommends that customers follow these guidelines for 24 hours after attending a session with us:
Avoid exercise
Avoid sun exposure
Price List
1 x Session of Laser Spider Vein/Vascular Vein Treatment for Nose
£80
One Session of Lumenis M22 Laser Spider Vein/Vascular Vein Treatment for Nose
3 x Sessions of Laser Spider Vein/Vascular Vein Treatment for Nose
£220
Three Sessions of Lumenis M22 Laser Spider Vein/Vascular Vein Treatment for Nose
6 x Sessions of Laser Spider Vein/Vascular Vein Treatment for Nose
£410
Six Sessions of Lumenis M22 Laser Spider Vein / Vascular Vein Treatment for Nose