About Soprano ICE Platinum
About Soprano ICE Platinum Laser Hair Removal Technology
The Soprano Ice Platinum system is a revolutionary hair removal technology that combines three different laser wavelengths (755nm, 810nm, and 1064nm) into a single, harmonised treatment. This allows for the simultaneous targeting of different hair types and depths within the skin. Developed by Alma Lasers, a global innovator in laser and light-based technologies, Soprano Ice Platinum is designed to produce effective, fast, and virtually painless hair removal results for all skin types. Soprano ICE Platinum is the perfect choice for removal of unwanted body and facial hairs.
Comparison
How does Soprano ICE Platinum compare?
While waxing, shaving, and depilatory creams provide temporary hair removal, they often come with side effects like irritation, ingrown hairs, and the need for constant upkeep. Electrolysis, another permanent hair removal method, can be painful and time-consuming, as it targets individual hair follicles.
In contrast, Soprano Ice Platinum laser hair removal offers a more comfortable, efficient, and long-lasting solution that is both cost-effective and efficient. Resulting in smoother skin that lasts for many years with minimal additional top-up sessions.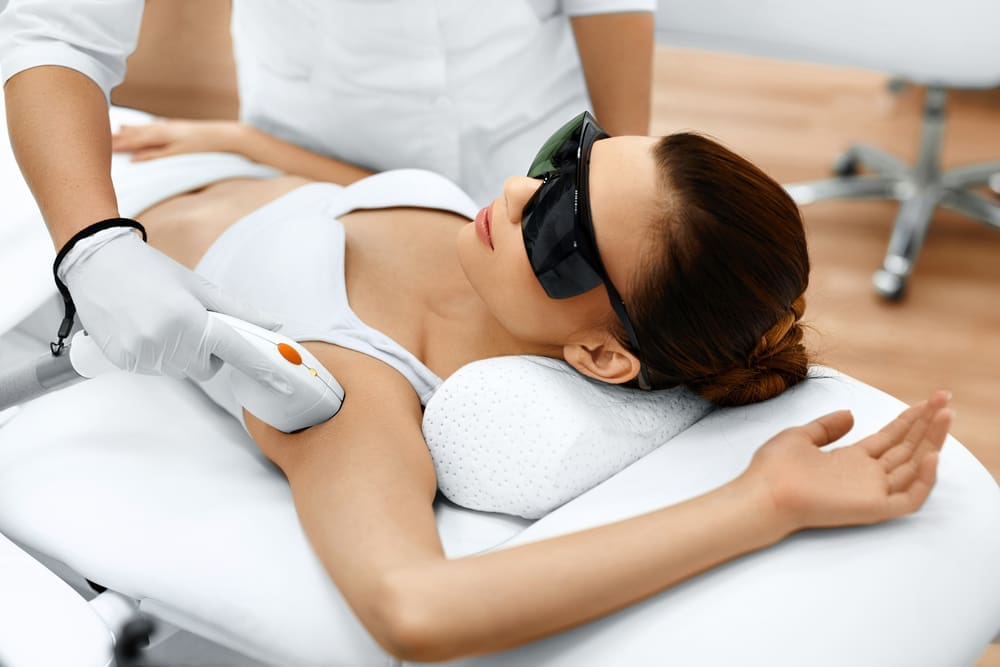 Top Benefits
What are the top benefits of Soprano ICE Platinum?
Virtually painless: Thanks to its unique cooling technology, Soprano Ice Platinum laser hair removal is a virtually painless experience. Most patients report only a mild sensation of warmth during treatments, making it a more comfortable alternative to traditional hair removal methods.
Safe for all skin types: Soprano Ice Platinum's advanced technology is designed to treat all skin types safely and effectively. Its range of wavelengths ensures that the treatment can be customised to suit individual skin tones and hair colours.
Fast and efficient: The large treatment applicator and high repetition rate of Soprano Ice Platinum allow for quicker treatment times compared to traditional laser hair removal systems. This means that large areas, such as the legs or back, can be treated in a fraction of the time.
Long-lasting results: After just a few sessions, patients can expect a significant reduction in hair growth. With each subsequent treatment, hair becomes finer and less dense, leading to smoother, hair-free skin.
Minimal downtime: Unlike other hair removal methods like waxing or electrolysis, laser hair removal with Soprano Ice Platinum requires minimal downtime. Most patients can return to their daily activities immediately after treatment, making it a convenient option for those with busy schedules.
Conclusion
In conclusion, why is Laser Hair Removal better than other treatments?
Laser hair removal offers a plethora of advantages over traditional hair removal methods. With long-lasting results, precision targeting, pain-free, and cost-effective treatment. Laser Hair Removal is the ultimate solution for removal of unwanted body hair