iLuvo Beauty offer waxing services for an alternative to Laser Hair Removal which is available at our Victoria, London, Laser Clinic. Waxing is only available from our Wandsworth, London, Beauty Salon, and treatments are available for male and female customers. Please refer to our menu/price lists for more details on specific treatment areas.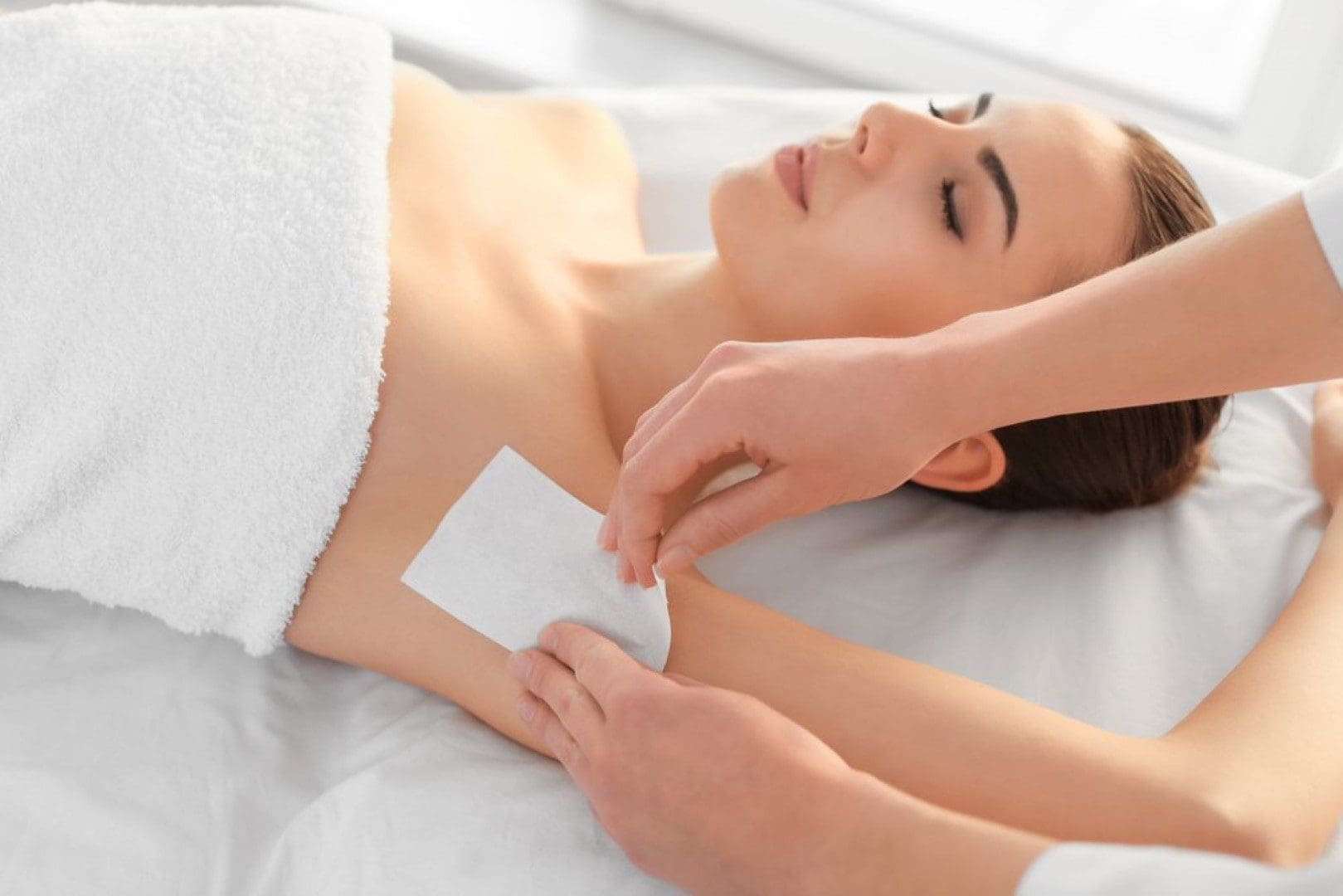 Waxing is a popular hair removal technique that involves applying hot wax to the skin and then removing it, along with unwanted hair, in one swift motion. Some of the benefits of waxing include:
Long-lasting results: Waxing removes hair from the root, which means that the results can last up to four to six weeks before regrowth occurs.
Smoother skin: Waxing removes dead skin cells along with hair, leaving the skin feeling smoother and softer.
Thinner hair regrowth: Over time, waxing can cause hair to grow back thinner and finer, making it less noticeable.
Reduced ingrown hairs: Waxing can help reduce the occurrence of ingrown hairs, which can be a common problem with other hair removal techniques.
More efficient than shaving: Waxing can remove large areas of hair at once, making it a more efficient hair removal method than shaving.
Cost-effective: While waxing may be more expensive than shaving initially, the long-lasting results mean that it can be a more cost-effective hair removal method in the long run.
Less irritation: Waxing is less likely to cause skin irritation than shaving, which can cause razor burn, cuts, and nicks.
Overall, waxing can be an effective and long-lasting hair removal method for many people. However, it is important to note that waxing can be painful and may not be suitable for individuals with very sensitive skin or certain medical conditions. It is important to have waxing done by a trained professional to ensure the best results and minimise the risk of injury or irritation.